Brunei Phone Numbers
Brunei Phone Numbers give you a virtual presence in Brunei.
Toll Free & Local Numbers in 120+ Countries
Activate Now! - Start Receiving Calls in 3 Minutes
Answer Calls Anywhere
No Set-up fees
Cancel Anytime
Getting Brunei Phone Numbers Has Never Been Easier!
Improve your Bottom Line with
Brunei Phone Numbers
Extravagantly wealthy and fiercely independent, the Asian nation of Brunei has a centuries-old legacy of power in the region. Its enormous wealth comes from its consistent energy production, and its government is reaching out to businesses like yours as it attempts to diversify its economy. But the country is remote and has unfamiliar rules based on strict Sharia law. The best thing to do is establish a business there without actually going there. This is all possible with a Brunei virtual phone number, which is linked to our powerful forwarding system. When you set up a Brunei toll-free number with us, we'll send all incoming calls to your business back home, making sure that you never miss an important connection. Simply set up a Brunei phone number and start receiving calls from this rich marketplace the very same day!
ACTIVATE
Fine Tune Your Marketing Strategy with
Brunei Phone Numbers
Pick up more than one Brunei virtual phone number, and use them to test different marketing campaigns. For example, if you run the exact same ad, but give one a Brunei toll-free number and another a local number, you can test the results of how they perform. TollFreeForwarding.com offers a free trial, which is a great time to launch your marketing test number. When the free trial is over, you can either keep the number you had or start fresh with a new one. There is never a limit on how many extensions you can have, and you can pick up as many phone numbers as you like.
BUY NOW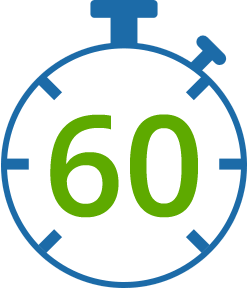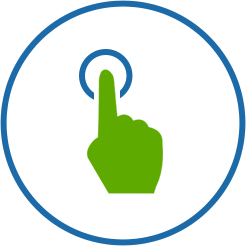 Tap the Vast Riches of Brunei with International Numbers from TollFreeForwarding.com
Don't miss another call from your customers overseas! Virtual numbers aren't linked to a specific phone line, but instead are routed to any quantity of numbers of your choosing. When a customer calls your number, we send that call wherever you want, whether it's routed to a business, a landline, a home phone or your mobile. Give your customers the comfort and familiarity of a local number, or offer them the confidence that comes with the corporate feel of a Brunei toll-free number. Use local ringback tones to add authenticity to each customer experience. None of these options cost anything extra.
ACTIVATE
A Wealth of Features for a Wealthy Market
Try simultaneous dialing, which rings all of your numbers at the same time, and then disconnects the call from all the other lines once it is answered. Or use sequential dialing to ring the same numbers, but in this case, one after the other. If your primary line is occupied or unavailable, the call is automatically routed to your second number, your third, and so on. We can help you do that by enabling you to avoid issues with time zones and holidays, both of which are inevitable in international business. Time-of-day routing can forward calls depending on when the call is placed. If someone calls after your office has closed for the evening, have all calls made at that time sent to your mobile phone or even your home phone. Brunei is wealthy. With a Brunei virtual number your business has a direct connection to the market's customers, without ever setting foot in the the country. Get started by calling TollFreeForwarding.com today!
BUY NOW