British Virgin Islands Phone Numbers
British Virgin Islands Phone Numbers give you a virtual presence in the British Virgin Islands.
Toll Free & Local Numbers in 120+ Countries
Activate Now! - Start Receiving Calls in 3 Minutes
Answer Calls Anywhere
No Set-up fees
Cancel Anytime
Getting British Virgin Islands Phone Numbers Has Never Been Easier!
Powerful Virtual Phone Features from TollFreeForwarding.com
How It Works – 3 Simple Steps
1
Choose Your Number
Select a local, national or toll-free number from our vast inventory
2
Activate
Let us handle the sign-up - it takes just 3 minutes
3
Receive Calls
Immediately start receiving calls and servicing your customers
GET YOUR PHONE NUMBER NOW
See why over 20,000 customers trust TollFreeForwarding for their virtual phone number needs
Advanced Features of British Virgin Islands Phone Numbers
Scheduled Forwarding
Robust scheduling options allow you to route your calls based on the days and hours of your business. Route your calls to your main call center during business hours and to voicemail during non-business hours.
Real Time Reporting
Instantly view detailed information about calls made to your TollFreeForwarding phone number. Learn about your customers' call habits to help make decisions about outbound sales and follow-up.
Call Recording
Keep track of your calls by recording all or some of your calls. Recorded calls are stored in call detail records and can be played or downloaded at any time.
GET YOUR PHONE NUMBER NOW
Improve your Bottom Line with
British Virgin Islands Phone Numbers
International phone numbers make it easy and cost effective for businesses to expand to the British Virgin Islands, without forcing entrepreneurs to make an investment in hardware and equipment in the developing world. Like many emerging markets, The islands' population counts on easily accessible mobile phones as their surest and most reliable connection to businesses abroad. With international numbers, businesses can extend their operations to one of Africa's most robust economies.
ACTIVATE
Connected, Mobile and Open to Foreign Business
The islands are remarkably warm to international business, and have become a haven for elements of the financial services sector. By the year 2000, around 400,000 businesses were listed on the offshore registry. Since 1959, the U.S. dollar has been the official currency of the British Virgin Islands. The British Virgin Islands have a modern, digitized telecommunications network that supports a fixed-line system, which counts nearly 80 percent of the populations as subscribers. There are 150 mobile phones for every 100 people. The islands are connected to the East Caribbean Fiber System through a submarine cable link with Bermuda.
BUY NOW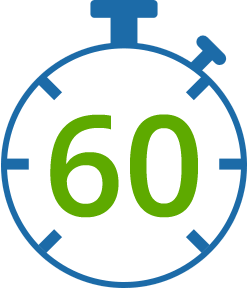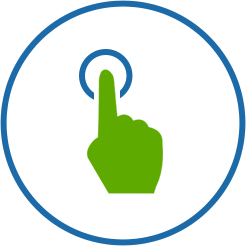 Reach New Markets with A British Virgin Islands Phone Number
With a British Virgin Islands virtual number, you can tap into the U.S.-friendly British Virgin Islands economy from the comfort of your business at home. A virtual number isn't associated with any specific phone line. Instead, it is powered by our forwarding system, which routes all incoming calls to wherever your business needs them to go, whether it's an office, a cell phone, a home phone or a landline. This is incredibly important for doing business globally. Setting up and maintaining phone lines, call centers, hardware and employees in an unfamiliar Caribbean nation so far from home, would be a monumental endeavor even for big corporations. A virtual number gives your customers a way to reach out, but puts the weight of a powerful forwarding system in the palm of your business's hands.
ACTIVATE
Powerful Features Fuel Your British Virgin Islands Virtual Phone Number
Your British Virgin Islands phone number will be built on the foundation of powerful features. With time-of-day routing you can forward incoming calls on your schedule, depending on when the call is made. This is crucial for doing international business, which is often complicated by problems with time zones and holidays. Use sequential or simultaneous dialing to avoid missed calls, or having calls wind up lost on a voicemail. One of the most business-friendly economies in the Caribbean is within your reach with a British Virgin Islands phone number. Avoid the hurdles of geography and culture by setting up a business presence — without ever setting foot in the country. Our cloud-based management tools let you control the settings on your British Virgin Islands virtual number from anywhere. There are never any setup fees or long-term contracts, and you can cancel at any time. Call TollFreeForwarding.com to get started today!
BUY NOW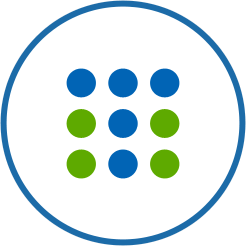 Join over 20,000 customers already using TollFreeForwarding
Setup in just one minute. No credit card required. Cancel any time.
GET YOUR PHONE NUMBER NOW