In our hyper-connected world, many customers find it much easier to blast a Twitter or Facebook rant than pick up a phone and call a company when they have a customer service concern. This trend has caused a whole lot of public relations nightmares for a whole lot of companies. Remember when United Airlines broke a guitar?
But it's not just the customer issue that can cause bad press. Poor response to social media complaints can also leave companies putting out unnecessary PR fires, and more importantly, can lead to lost customers. Complaining Tweets may not all go viral, but customers will always remember when a brand ignores their concerns.
This rapid shift in customer contact preferences has left many call centers scrambling to keep up. It can be difficult to determine the best way to handle social media when it comes to customer service. Should telephone agents be responsible for social media service issues? If so, what is the best way to implement that interaction, and how can customer service centers keep up?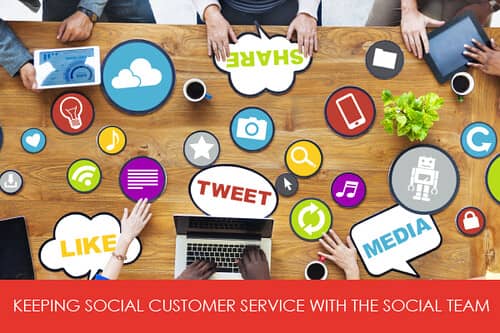 Some organizations believe that agents who are experienced in working with customers over the phone may not be the best choice for handling service inquiries over social media. Every form of communication has its own rules and mores, and some businesses see phone and social as two distinct and very unique skill sets. These companies tend to keep social customer service with the marketing team. Some may embed the social media team alongside the customer service center so that personnel are available to assist in online inquires. Others simply provide the social media team with a set of guidelines for handling services issues and transferring those issues from social media to the call center.
But is this fragmented approach effective? In many cases, the answer is no.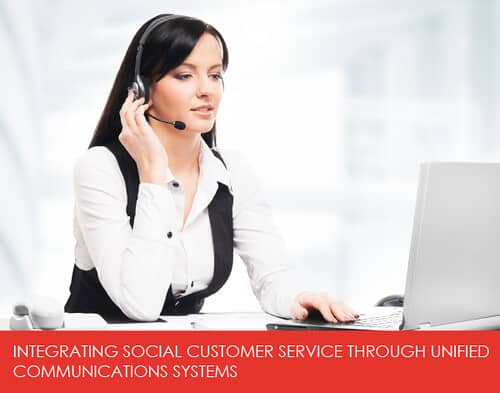 When customer service is handled by anyone other than the call center, those outside teams have to consult with the service department before responding through social media, which can delay response time. And delayed customer service response time is harmful to customer relationships. Consumers want instant resolution no matter what channel they choose to interact with a company – whether in person, over the phone, through email, or through social media.
Many businesses believe that the customer service center is shifting towards a customer experience center, and through the use of unified communications systems, they are training their agents across all channels. Those channels include telephone, email, text messaging, and social media. Unified systems combine telephone, text, and web communication through cloud-based software. These software systems not only give agents a simplified way to communicate with customers across channels, but they also collect and store data mined from these interactions.
Unified systems allow agents to personalize and prioritize customer service interactions without missing a beat. Automated software sorts social-based customer service interactions by hashtags, keywords and type, and then escalates them to the proper customer service agent so that they can be dealt with quickly and efficiently.
Keeping customer service centralized helps companies maintain quality control over the customer experience. No matter what channel a customer chooses to use, they should have a consistent experience each and every time they reach out. That type of quality control can be difficult to maintain when social media inquiries are handled in any department other than customer service.
Unified communications systems can also capture important data to help companies spot service-related trends, identify weaknesses in processes, and better plan for the future. Though these systems, all customer service related data can be mined and sorted, giving leadership powerful insight into their customer base.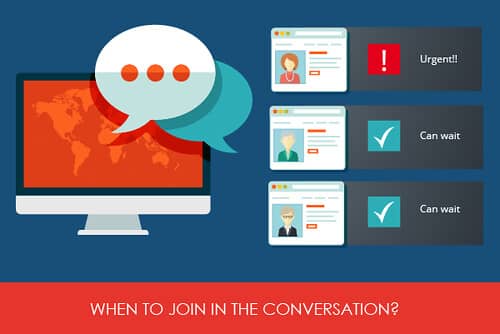 Monitoring social media is only half the challenge for customer service agents. Without unified tools in place, by the time an agent receives the conversation, it's too late. Social media moves very quickly, and internal operations typically do not. It is important for business to identify the warning signs of a problem, so that agents can intervene quickly, before a complaint goes viral.
Knowing precisely that best monitor for mac mini in the conversation is a matter of human finesse. Only an experienced agent can know when a customer is ready to talk and when they are just blowing off steam. Algorithms and software may be able to alert an agent that a conversation is happening, but only after reviewing the context of the conversation will an agent know whether or not they should intervene immediately, or of they should let the conversation carry on a bit longer.
Resolving customer service inquiries on social media can be a challenge because agents cannot simply begin by asking questions like they do on the phone. Social media is a public platform, and there are privacy issue to consider, as well as public relations issues.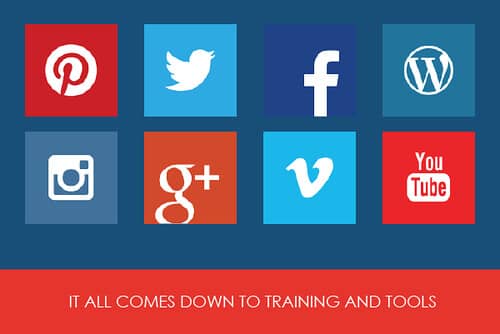 The customer experience center of the future is no longer a just a call center. Nor is it simply a place where agents respond to inbound inquiries. The new customer service team acts as:
Telephone agents
Email agents
Text messaging agents
Social media experts
Public relations experts
Proactive communicators
Marketers
In order to prepare customer service teams for this continuing shift in responsibility, companies will have to invest in the proper training and tools to arm agents with the hard and soft skills required to maneuver the new service landscape. It may require a complete retraining initiative of existing agents, or it could mean reaching out to new hires who are skilled in digital communications. No matter where customer service teams come from; however, management must understand that agents are no longer asking, "How can I help you today?" Instead, they are being forced to ask who, what, when, where, why, and how. They must know and understand multimedia channels and they must be prepared to handle inquires in very public platforms.
Creating consistent and seamless customer service interactions across channels is no easy task. In some cases, it may make sense for companies to keep social media interactions with the social media team. But in most cases, investing in the training of service agents can mean creating a stronger, more effective customer experience.