We know the stories of customer churn all too well. We've seen countless examples of international companies like Blackberry and Myspace expand quickly on the strength of technological innovation or taking advantage of a megatrend, but then losing momentum and market share.
Customer churn can have a devastating – and lasting – impact on a business, from affecting team morale to raising internal and external concerns about long-term viability to stunting sales growth. In fact, research from Inc. Magazine shows that acquiring a new customer is at least five times more expensive than making a sale to an already existing customer.
As a company develops an expansion strategy, increased customer churn can become a very real risk. For example:
Re-assessing existing price points in an effort to draw broader interest can alienate existing customers
Tailoring products to meet the legal considerations of some countries may impact customer perceptions of the brand
Implementing the same level of service and delivery can be tricky in different countries
Fortunately, a number of effective methods for combating customer attrition are available for global enterprises. Below are three ways companies can begin improving their existing retention rate:
Secure a Strong Social Media Presence
A study conducted by consultant John Yunker found that only one-third of global companies support Twitter feeds outside of their domestic market. Companies with an international presence can leverage social media to tap into customers across the globe by creating accounts specifically geared toward their differing markets – for example, multiple Twitter accounts that reflect different countries' languages and cultures. Some tips for maintaining a multi-lingual social presence include:
Having separate feeds and followers
Posting content that is local to each specific region
Integrating a translation service
Offer a Robust Rewards Program
Rewards programs not only make customers feel like their patronage is important, but they also provide a more personal connection to a business with an expansive international presence. Programs that lead to retention include points systems for savings as well as opportunities to attend special VIP events. To take this one step further, global companies can tailor their rewards programs specifically to each country or demographic for optimum results.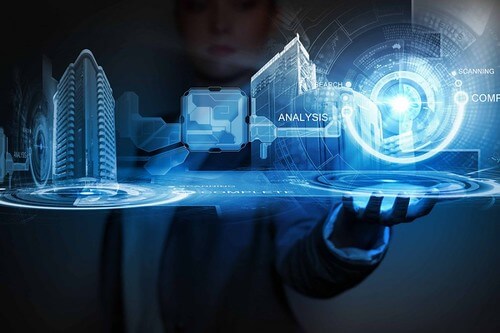 Understand the Culture and Marketplace of Your Buyers
Focusing on the needs of your global customers should be a priority. For example:
Developing local products that culturally resonate can have a huge impact on sales and customer retention
Obtaining a local or toll free phone number for customers abroad helps individuals across varying countries avoid dialing confusing international numbers
Hiring multi-lingual call center agents to help field calls from countries where you do the most business demonstrates the value you place on your customers
Some churn is inevitable, of course, but too much can seriously hurt a company's bottom line. Consider that just a two percent increase in customer retention has the same fiscal effect as decreasing costs by 10 percent. Meanwhile, a five percent increase in customer retention can increase profits by up to 125 percent, according to a recent report from Bain & Company.

Have your own tips for decreasing customer churn? We'd love to hear about them in the comments section below.