Starting your own business is the biggest risk you could ever take, however it potentially holds the most reward. It's often said that you can't get rich working for someone else which, whether it's true or not, likely taps into many people's entrepreneurial spirit. When you read Forbes richest American's list, does it make you think, 'should I quit my day job?'
So, who is most likely to start a business? The answer is simple: anyone. Each person has a completely different idea of their business, its scalability and what they want from it. Money isn't always what people want to get from their business. In fact, many people start a business because they like the idea of being their own boss, because they have a great idea, they want to develop themselves, they're competitive, they've spotted a gap in the market, but money is nonetheless a driver in the decision making process.
Though the rate of businesses that just don't make it is very high, there must be something about a person that makes them want to dive in head first to something that can send them bankrupt.
We decided to take a realistic look at whether it's worth quitting your job to start a business. Many people who want to start a business are actually just unhappy in their current role; quitting is an emotional defence mechanism that has the potential to help you go broke or become financially independent.
We asked business experts what advice they could offer about quitting your job to start a business:
Susan Solovic:  THE Small Business Expert says,
My recommendation is that you don't quit your day job if you can start your business on a part-time basis.  It allows you to test the waters to make sure your business idea will work.  But remember, you can't abuse your work time with your main employer and some companies have policies forbidding side car businesses.  And it's important to remember, while it's a part-time business for you, your clients expect full-time service.
Ben Dale from Modern Rugs (Marketing Director)says,
My answer is yes and no. I would definitely encourage anyone with a business idea and drive to go for it however; I wouldn't necessarily encourage people to quit their job before the business has got off its feet. I decided to start up my own business whilst working within a web design company.  Without having much help with funding, setting up alongside having a full time job, allowed me to keep stable financially and not have to worry as much about income.
Eventually Modern Rugs started to bring in more income than my full time job and it was then, that I knew that it was worth leaving my other employer. However, you can only make this business plan work if you are committed to putting in a lot of leg work. You will have to work in your free time and into the early hours making sure that your business gets off the ground. You must be prepared to do anything to make your business work.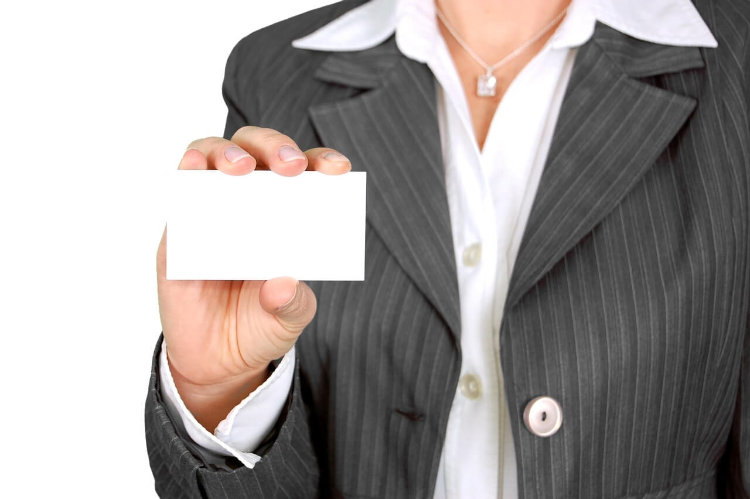 Donna Buto from Program Underwriters says,
Starting up your own business is certainly not for the faint of heart.   Statistically, 90% of start-ups fail.  They simply can't compete with their larger, better organized and funded competitors.  You must be able to provide something of additional value; something your intended customers feel is lacking in their current relationships or in the marketplace.  Find out what that is.  Find out how to help solve your customer's problems and make their lives easier.  Figure out how to make THEM more successful.  Find a way to deliver that solution efficiently and consistently.  Then and only then do you move to the next step, and decide if you actually have the stomach to leave a stable position for the unknown, where your personal assets are on the line.  And did I mention how important timing and LUCK is? 
Starting your own business can be both gut wrenching and rewarding.  Sometimes at the very same time.  Honestly, I think it's much harder today than it was 35 years ago when we started our company.   
Why did we start our own company?  Because we wanted to be in control of our own destiny.  We wanted to put our money where our mouth was.  We felt we could do a better job than what was being offered in the marketplace at the time.  We wanted to form a company that provided a thriving environment for young talent.    
Do we regret it?  Hell no!  But it was most certainly not easy and many times we thought we would fail.  Many times.  We just never gave up.  We kept pushing and tried to work smarter and harder.  We learned from our mistakes and learned to adjust very quickly to problems and an ever changing environment.  And we were lucky.
Advantages to owning your own company?  There are as many advantages as disadvantages.  If the sole purpose of starting up your own business is to make lots of money, don't do it.  You likely won't succeed.   If you have a passion, a clear vision, can execute on your plan, work really hard, and are very very lucky, you just might succeed.  But if your sole goal is money, you might as well take your bank roll to Vegas.  At least you'll have some fun and watch a few nice shows while you burn your money…
Jane and Lucy from Tarte and Berry say,
"We were both working in well-paid marketing roles before we started Tarte and Berry but we don't have any regrets at all about leaving! Building a cake brand was always something that we had talked about ever since Jane trained as a Cordon Bleu pastry chef and we love that we have been able to combine our skills and experiences. Having complete creative control over what we do and the route we take the business down is an amazing feeling. Working for ourselves is extremely hard work, but equally as rewarding and getting to share the experience with your sister makes it even better!"
In conclusion
There's always an inherent risk when developing a business and, as many of our experts suggest, staying in your current job while you develop your business idea may be the best starting point. However, in both your current role and new venture you have a duty to the clients and the business and this is something that you shouldn't overlook; even if it's part-time for you it's full-time for your customers.
It's not easy to start a business and you need a strong plan. Recognize what makes you stand out in your chosen arena and be prepared to work hard.