In June of 2014, the International Business Times reported a story that previously would not have been thought to be possible: For the first time since it won the Battle of the Browsers at the dawn of the Internet, Microsoft Internet Explorer was knocked off its perch as the market's unrivaled 800-lb gorilla on the block.
In a move that would be comparable to Burger King outselling McDonald's in hamburgers, Google Chrome — launched only in 2008 — had dethroned the most dominant Goliath in the history of Internet browsing.
But Chrome dominates — the world, not just the U.S. — only when mobile devices are included in the tally. Internet Explorer is still the most popular desktop browser, holding 43 percent of the desktop market share, compared to Chrome's 30 percent.
But still, for a browser that owned a full 95 percent of the market in 2002, the near-parity in the current market represents a dramatic fall for Internet Explorer in a changing, fragmented landscape.
And that may be be perfectly OK, as far as Microsoft is concerned.
The world — and the Internet — has evolved in the 20 years since Internet Explorer was first developed as a free alternative to Netscape Navigator, which cost users $49 per computer. Microsoft is evolving with it, and that evolution may not include Explorer as the company's flagship product.
One of the most influential voices in the industry recently reflected on Microsoft's $8.5 billion purchase of Skype in 2011 — the largest acquisition in the company's history. Instead of jumping on the growing WebRTC bandwagon (WebRTC allows browsers to support voice, video and data sharing without external plugins or downloads) Microsoft is bucking the trend to the point where it's touting Skype's peer-to-peer technology in ads for its Surface tablets.
In order to use WebRTC, users must be on one of the other two top web browsers, Google Chrome or Mozilla Firefox. Just as Explorer doesn't support the technology as part of Microsoft's defense of Skype, Apple's Safari doesn't support it either. In Apple's case, it's FaceTime that needs protecting.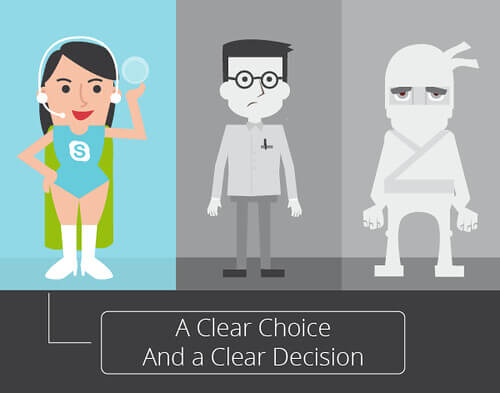 Essentially, Microsoft and Apple faced a Solomon's choice: Resign themselves to losing even more browser customers to Firefox and Chrome or protect their communications division by rejecting WebRTC.
Microsoft clearly chose to leave Explorer vulnerable in an effort to bolster Skype, and the diminished resources devoted to what was once the unrivaled king of browsers may be starting to reveal unpluggable gaps in the dam. In a recent publicity disaster, the U.S. Department of Homeland Security advised Americans not to use Explorer until Microsoft resolved a serious security flaw.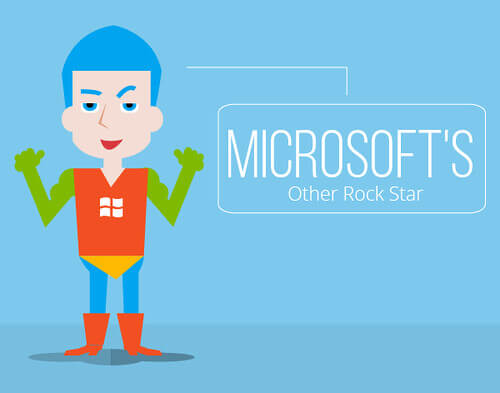 Perhaps more importantly, Microsoft Office 365 has enjoyed extraordinary success, which was built on the back of a remarkable strategy: Forcing tens of millions of iPad users to purchase the software if they wanted access to Office apps.
As the number of Office 365 users is quickly approaching 100 million, the pile of dead wood Microsoft culls gets bigger and bigger.
Even though it is still installed on 28 percent of the world's operating systems, users of Windows XP — along with many other classic Windows products — were dropped from all extended product support in April, 2014. Along with the news, Microsoft delivered this ominous statement: "Of course Windows XP will not stop working on this date but it will effectively be rotting from the inside out. You won't be getting security updates, service packs, patches and will most likely have more support issues by continuing to run an OS that is not supported."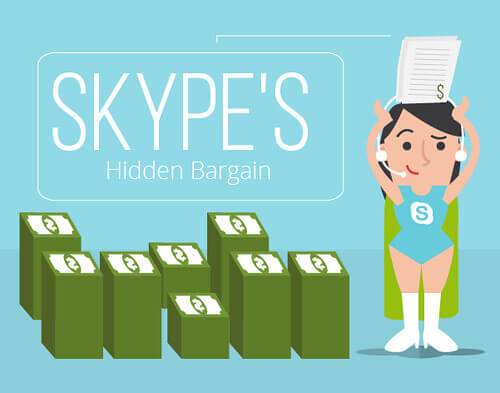 When Microsoft made the $8.5 billion Skype purchase, it not only acquired the most famous voice over Internet protocol company in the world, but all of its subscribers, as well.
When the deal was struck in 2011, Skype had a staggering 660 million users — 120 million of whom were active or "connected" users. All of these pre-packaged customers could now easily be pitched other Microsoft products.
If Google could use Chrome's address bar to double as a search bar that pointed users back to Google — where ads are ready and waiting to be seen — then why couldn't Microsoft use a similar strategy to sell to its own through Skype?
Perhaps this is the reason that Microsoft bid way over Skype's initial asking price of $7 billion — a bid that came with the insistence of a "no-shop" clause, which fended off flirtation from Facebook, Cisco and Google.
Internet Explorer was — is — the most dominant desktop browser ever imagined. But the world is going mobile, and with Safari's 59 percent stranglehold on the mobile web browser market, and Chrome's successful push to dominate the combined desktop/mobile markets, Microsoft may feel that street corner is becoming too difficult to defend against rival gangs in a changing neighborhood.
With bright spots like Office 365 and Skype leading the way into Microsoft's future, the company may offer little resistance to what appears to be the era of life after Internet Explorer.