Bermuda Phone Numbers
Bermuda Phone Numbers give you a virtual presence in Bermuda.
Toll Free & Local Numbers in 120+ Countries
Activate Now! - Start Receiving Calls in 3 Minutes
Answer Calls Anywhere
No Set-up fees
Cancel Anytime
Getting Bermuda Phone Numbers Has Never Been Easier!
Powerful Virtual Phone Features from TollFreeForwarding.com
How It Works – 3 Simple Steps
1
Choose Your Number
Select a local, national or toll-free number from our vast inventory
2
Activate
Let us handle the sign-up - it takes just 3 minutes
3
Receive Calls
Immediately start receiving calls and servicing your customers
GET YOUR PHONE NUMBER NOW
See why over 20,000 customers trust TollFreeForwarding for their virtual phone number needs
Advanced Features of Bermuda Phone Numbers
Scheduled Forwarding
Robust scheduling options allow you to route your calls based on the days and hours of your business. Route your calls to your main call center during business hours and to voicemail during non-business hours.
Real Time Reporting
Instantly view detailed information about calls made to your TollFreeForwarding phone number. Learn about your customers' call habits to help make decisions about outbound sales and follow-up.
Call Recording
Keep track of your calls by recording all or some of your calls. Recorded calls are stored in call detail records and can be played or downloaded at any time.
GET YOUR PHONE NUMBER NOW
Improve your Bottom Line with
Bermuda Phone Numbers
Tourists have flocked to Bermuda for centuries because of the island's picturesque beaches, perfect weather and incredible array of resorts, natural beauty and marine activities. But Bermuda is much more than just a bunch of pretty beaches — it's one of the wealthiest countries in the world, and a haven for businesses from across the world. You can be in the center of it all with nothing more than a Bermuda phone number. Simply choose and activate your Bermuda toll-free number, and your business will be within reach of the country's wealthy residents and tourists alike. You don't need to open an office in the Caribbean to do business there. Simply set up a Bermuda virtual phone number and you'll be able to start receiving calls in minutes!
ACTIVATE
Bermuda: Modern, Connected and Business Friendly
Bermuda has a modern, well-equipped telecommunications network based in a state-of-the-art, fully automated digital trunk system. When fixed-line connections and mobile-cellular connections are included, the island has a ratio of 125 telephone connections for every 100 people. Your ads can find a home on any one of 13 radio stations, three TV stations, or through satellite and cable TV subscriptions. There are more than 20,000 Internet hosts serving more than 50,000 Internet users.
BUY NOW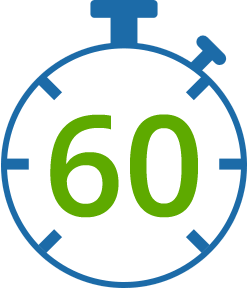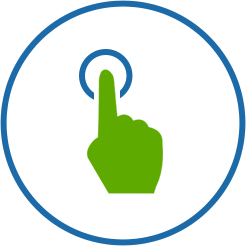 Reach the World's Elite Customers with a Bermuda Virtual Phone Number
With A Bermuda virtual phone number, you can give your business a direct connection to the island's high-end tourist market without actually going there — and you aren't only limited to one choice. You can pick a local number that your customers are familiar with and used to dialing. Local numbers enable your customers to call without having to remember any unfamiliar country codes or international numbers. Local numbers also make your business appear to be connected to the regional community. Or you can also choose a Bermuda Toll-Free Number. Toll-free numbers do two things. First, they let your customers reach you from a landline for free. But more importantly, people tend to associate them with big, established companies. Make your number even stronger by using local ringback tones that are specific to the caller's region.
ACTIVATE
Extra Features without Extra Cost
Your Bermuda phone number will be linked to a forwarding service that focuses on functionality. Your number can let you receive faxes through your email, and even send voicemails as email attachments. With cloud-based management, you can always scale your settings up or down at any time from anywhere. You maintain complete control over how and where all incoming calls are routed. Bermuda is a tiny island that is bursting with wealth. If you have the potential to expand into the Caribbean, Bermuda should be your first stop. Elite tourism and a strong financial sector make it an exciting market for any business to enter. But it isn't necessarily a country where you are able to establish a physical presence. But you don't need to go there to do business there. A Bermuda virtual phone number can hook your business up to all kinds of new customers in the tropics. Once you activate your account, it will be only a matter of minutes before you can receive calls!
BUY NOW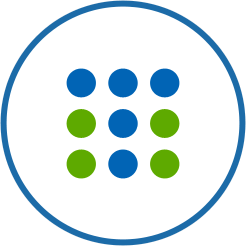 Join over 20,000 customers already using TollFreeForwarding
Setup in just one minute. No credit card required. Cancel any time.
GET YOUR PHONE NUMBER NOW