Belize Phone Numbers
Belize Phone Numbers give you a virtual presence in Belize.
Toll Free & Local Numbers in 120+ Countries
Activate Now! - Start Receiving Calls in 3 Minutes
Answer Calls Anywhere
No Set-up fees
Cancel Anytime
Getting Belize Phone Numbers Has Never Been Easier!
How it works – 3 simple steps
1
Choose Your Number
Select a local, national or toll-free number from our vast inventory
2
Activate
Let us handle the sign-up - it takes just 3 minutes
3
Receive Calls
Immediately start receiving calls and servicing your customers
GET YOUR PHONE NUMBER NOW
Improve your Bottom Line with
Belize Phone Numbers
Belize is a small, but wealthy country that is home to a friendly business environment. With a Belize phone number, you can do business there without ever setting foot in the country. Simply establish a Belize virtual phone number so the well-connected population has a way to reach out to your business. With a Belize toll-free number, you can set up shop in the country without erecting infrastructure, setting up offices, hiring employees or even establishing a phone line. Belize is open for business — an international phone number is your ticket into one of Central America's hottest markets.
ACTIVATE
The Market in Belize is all Yours with a Number from TollFreeForwarding.com
Give your customers the familiarity of a local number that they're used to dialing, or offer them the confidence that comes with the enterprise-level feel of a Belize toll-free number. For no extra cost, you can use local ringback tones to add even more credibility to your phone number for each customer who calls. With a Belize virtual phone number, you can ensure that you don't ever never miss or drop a call from your new customers in Latin America. Virtual numbers aren't linked to a specific phone line, but instead are routed to any number or numbers of your choosing. When one of your customers sees your ad and calls the number, that call lands wherever you need it to go, whether it's routed to a business's landline, a mobile phone or even a home phone.
BUY NOW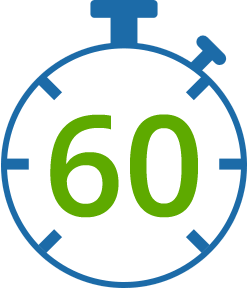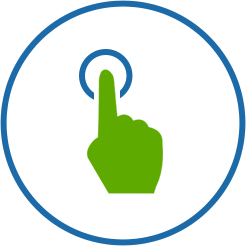 Use
Belize Phone Numbers

to Take Your Marketing to the Next Level

When you pick up more than one Belize virtual phone number, you can use them to test the effectiveness of your marketing campaigns. One good method is to run the same ad in two different formats — one displaying a Belize toll-free number and one displaying a local number. From there, you can test the results. TollFreeForwarding.com comes with a free trial, so joining isn't a risk. You can launch your experimental marketing number during the free trial. When the introductory period is over, you can either hang onto the number you started with or pick a new one. You can pick as many numbers and as many extensions as you want. We have a huge inventory of phone numbers, so the Belize phone number you're looking for will be yours.

ACTIVATE
Powerful Features Back Your Professional Forwarding Service
Problems with time zones and holidays are natural to doing business internationally. But time-of-day routing can forward calls depending on when the call was placed. If a call is made before your West Coast offices open in the morning, schedule calls placed at that time to be routed to your East Coast branch. Use sequential dialing to ring several numbers in order. If your primary line is occupied or can't be answered, the call will automatically move to your second number, your third, and so on. Or use simultaneous dialing, which calls all of your numbers at the same time, and then disconnects the call from all other lines once it is answered. Both of these features help to dramatically reduce the number of dropped calls, missed calls and calls that end up lost on a voicemail. Failover routing makes the switch from SIP to PSTN to make sure that calls won't be interrupted by catastrophes during emergencies. Get started by calling TollFreeForwarding.com today!
BUY NOW