Belarus Phone Numbers
Belarus Phone Numbers give you a virtual presence in Belarus.
Toll Free & Local Numbers in 120+ Countries
Activate Now! - Start Receiving Calls in 3 Minutes
Answer Calls Anywhere
No Set-up fees
Cancel Anytime
Getting Belarus Phone Numbers Has Never Been Easier!
Powerful Virtual Phone Features from TollFreeForwarding.com
How It Works – 3 Simple Steps
1
Choose Your Number
Select a local, national or toll-free number from our vast inventory
2
Activate
Let us handle the sign-up - it takes just 3 minutes
3
Receive Calls
Immediately start receiving calls and servicing your customers
GET YOUR PHONE NUMBER NOW
See why over 20,000 customers trust TollFreeForwarding for their virtual phone number needs
Advanced Features of Belarus Phone Numbers
Scheduled Forwarding
Robust scheduling options allow you to route your calls based on the days and hours of your business. Route your calls to your main call center during business hours and to voicemail during non-business hours.
Real Time Reporting
Instantly view detailed information about calls made to your TollFreeForwarding phone number. Learn about your customers' call habits to help make decisions about outbound sales and follow-up.
Call Recording
Keep track of your calls by recording all or some of your calls. Recorded calls are stored in call detail records and can be played or downloaded at any time.
GET YOUR PHONE NUMBER NOW
Improve your Bottom Line with
Belarus Phone Numbers
Since the fall of the Soviet Union, Eastern Europe has emerged as one of the most lucrative regions on Earth. Is your business eyeing Belarus as a potential new market? With a Belarus phone number, you can enjoy all the benefits of doing business in Eastern Europe without having to physically move your business there. A Belarus virtual phone number gives your new customers a number to call that is close to home — but those calls are routed thousands of miles away to your business back in the States. A Belarus toll-free number puts your business in the heart of the region that has more potential than any other part of the world — all while you remain in the comfort of your home country.
ACTIVATE
Awash in Mobile Phones, Belarusians are Ready to Call Your Business!
The state controls the only provider of fixed-line telephone service, which is a large part of the reason that the country is falling behind its neighbors when it comes to the number of landlines, the quality of service and the reliability of the network. Although fixed-line teledensity has improved recently, rural areas are still underserved. It is the mobile sector, however, where Belarus really shines. Several GSM mobile networks are experiencing incredible growth. There is now more than one cellular phone for every resident of Belarus. Belarus is a member of the Trans-European Line (TRL), and it is connected by fiber optic cable to Latvia, Poland and Ukraine. The country has more than 5 million Internet users who are serviced by around 300,000 Internet hosts. In a nation of around 9.5 million people, that means more than half of the country is online.
BUY NOW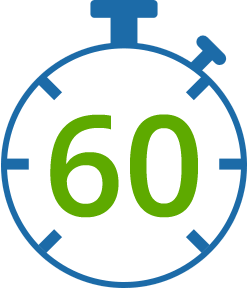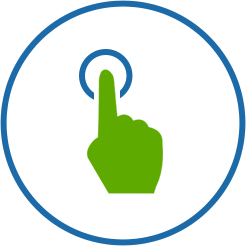 Move Your Business Abroad with A Belarus Virtual Number
You can build a real business presence in Belarus without ever erecting physical infrastructure in the country — but there's no reason for your customers to know that. A virtual number can take the form of either a local number or a Belarus toll-free number. With local digits, you offer your customers the familiarity of numbers that they've grown used to seeing and dialing, and you project the image of a business with local ties. Toll-free numbers, on the other hand, create the perception of corporate credibility and prestige, while reassuring your callers that they are reaching out to an established business. No matter what you choose, you'll be sparing your customers the hassle of having to call complicated, unfamiliar country codes or international numbers. Offer them an even stronger sense of familiarity by using local ringback tones.
ACTIVATE
Major League Features Offer Total Control
A whole menu of powerful features guarantee that you'll never miss another call. Sequential dialing calls several numbers of your choosing in a row. When your primary line is unavailable, the call is automatically sent to your next line, the line after that, and so on. Simultaneous dialing also lets you pick several phone lines beforehand, but instead of calling in order, this option lets you ring them all at once. When the call is answered on any one of the lines, it is disconnected from the all but the one that answered. Time-of-day routing puts your schedule under your control. Use it to forward calls depending on what time of day or what day of the week the call is placed. If a call is placed to your Belarus virtual phone number when your offices are closed for the night, schedule it to be forwarded to your home or cell phone. TollFreeForwarding.com offers a free trial and there are no setup fees, and there is never a contract or long-term commitment required.
BUY NOW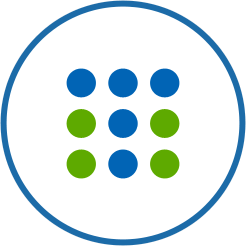 Join over 20,000 customers already using TollFreeForwarding
Setup in just one minute. No credit card required. Cancel any time.
GET YOUR PHONE NUMBER NOW