Barbados Phone Numbers
Barbados Phone Numbers give you a virtual presence in Barbados.
Toll Free & Local Numbers in 120+ Countries
Activate Now! - Start Receiving Calls in 3 Minutes
Answer Calls Anywhere
No Set-up fees
Cancel Anytime
Getting Barbados Phone Numbers Has Never Been Easier!
Powerful Virtual Phone Features from TollFreeForwarding.com
How It Works – 3 Simple Steps
1
Choose Your Number
Select a local, national or toll-free number from our vast inventory
2
Activate
Let us handle the sign-up - it takes just 3 minutes
3
Receive Calls
Immediately start receiving calls and servicing your customers
GET YOUR PHONE NUMBER NOW
See why over 20,000 customers trust TollFreeForwarding for their virtual phone number needs
Advanced Features of Barbados Phone Numbers
Scheduled Forwarding
Robust scheduling options allow you to route your calls based on the days and hours of your business. Route your calls to your main call center during business hours and to voicemail during non-business hours.
Real Time Reporting
Instantly view detailed information about calls made to your TollFreeForwarding phone number. Learn about your customers' call habits to help make decisions about outbound sales and follow-up.
Call Recording
Keep track of your calls by recording all or some of your calls. Recorded calls are stored in call detail records and can be played or downloaded at any time.
GET YOUR PHONE NUMBER NOW
Improve your Bottom Line with
Barbados Phone Numbers
The Caribbean islands are all home to magnificent landscapes, beautiful beaches and temperate climates. But poverty and instability is the norm in much of the region — but not Barbados. Barbados is a wealthy, thriving island nation, which is home to modern infrastructure and a friendly business climate. The best news is that you don't have to go there to do business there. Simply establish a Barbados phone number, and you'll be plugged in right away. A Barbados virtual phone number is not associated with specific phone line, but is instead connected to our powerful forwarding system, which ensures that incoming calls will reach your business offices back home. Your Barbados toll-free number gives your new customers a way to reach out to you, and it gives your business a foothold in the islands without ever leaving home.
ACTIVATE
The Thriving Economy of Barbados is Just a Phone Call Away
Barbados is the perfect place to test your business's ability to expand into the islands. It is common for businesses to use Barbados's large, flourishing economy as an entry point into the greater Caribbean for their brand and supply chain. From there, many firms make the decision to extend into the tighter surrounding markets. This major leap starts with just one small step — setting up an international phone number with TollFreeForwarding.com. It all starts with a Barbados virtual phone number. Virtual numbers aren't linked to an individual phone line, but instead forward incoming calls to any line or number of lines that you choose. The details of your virtual number's routing options are always under your control.
BUY NOW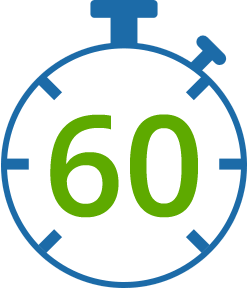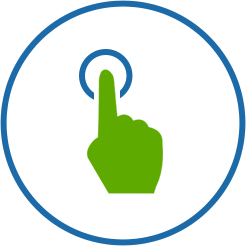 Bold Features Give You Your Own Personalized Telecommunications Network
Time-of-day routing works on your schedule. This service pushes incoming calls to specific lines depending on when the calls were made. These routing schedules can be changed any time you want, and however often you want, through our cloud-based management system. Working from the cloud means you can always log in and alter your settings from any phone or mobile device, no matter where you happen to be. Calls can be sent to a fixed line like an office phone, or they can be routed to a mobile phone. Feel free to pick either a local number or a toll-free number. A Barbados toll-free number can give your business the prestige of a big corporation, and local numbers give callers the familiarity and comfort of a number they recognize. Either way, your customers won't ever know that their call is leaving their country and landing at the offices of a business headquartered across the ocean
ACTIVATE
A Forwarding Service That is all About Flexibility
With TollFreeForwarding.com, there is never a commitment or contract, and you can stop using the service whenever you decide without any penalties. A free trial comes with every account. Just choose a number and get started! There are no setup fees or any intrusive activation process. Simply pick a number from our huge inventory, activate the account and you'll be ready to start receiving calls in about three minutes.
BUY NOW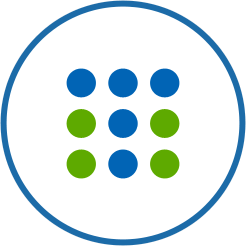 Join over 20,000 customers already using TollFreeForwarding
Setup in just one minute. No credit card required. Cancel any time.
GET YOUR PHONE NUMBER NOW