Antigua Phone Numbers
Antigua Phone Numbers give you a virtual presence in Antigua.
Toll Free & Local Numbers in 120+ Countries
Activate Now! - Start Receiving Calls in 3 Minutes
Answer Calls Anywhere
No Set-up fees
Cancel Anytime
Getting Antigua Phone Numbers Has Never Been Easier!
Powerful Virtual Phone Features from TollFreeForwarding.com
How It Works – 3 Simple Steps
1
Choose Your Number
Select a local, national or toll-free number from our vast inventory
2
Activate
Let us handle the sign-up - it takes just 3 minutes
3
Receive Calls
Immediately start receiving calls and servicing your customers
GET YOUR PHONE NUMBER NOW
See why over 20,000 customers trust TollFreeForwarding for their virtual phone number needs
Advanced Features of Antigua Phone Numbers
Scheduled Forwarding
Robust scheduling options allow you to route your calls based on the days and hours of your business. Route your calls to your main call center during business hours and to voicemail during non-business hours.
Real Time Reporting
Instantly view detailed information about calls made to your TollFreeForwarding phone number. Learn about your customers' call habits to help make decisions about outbound sales and follow-up.
Call Recording
Keep track of your calls by recording all or some of your calls. Recorded calls are stored in call detail records and can be played or downloaded at any time.
GET YOUR PHONE NUMBER NOW
Improve your Bottom Line with
Antigua Phone Numbers
There are a lot of reasons to visit Antigua. The twin-island nation boasts pristine beaches, crystal clear water and a climate that could only exist in paradise. If you don't want to go there, however, you can still do business in this Caribbean tourist haven. With an Antigua phone number, you can plug your business into the lucrative tourist market — or any of its supporting industries — from your business's home country. Once, you establish an Antigua virtual phone number, you can run that number in all of your ads and on your website. When visitors dial, they'll have no idea that their call has been routed across the world to your business back home. Get an Antigua toll-free number and start doing business on the islands today!
ACTIVATE
Antigua is Connected with a Modern, Sophisticated Telecommunications Network
40 percent of Antigua residents and businesses have fixed-line telephone connections. But the number of cell phones is far more dense, with two mobile phones for each person on the island. Telecommunications on the island is bolstered by the East Caribbean Fiber System and the Global Caribbean Network. These two submarine cable systems ensure reliable, consistent service across the dual-island nation. There are more than 65,000 Internet users plugged into nearly 12,000 Internet hosts.
BUY NOW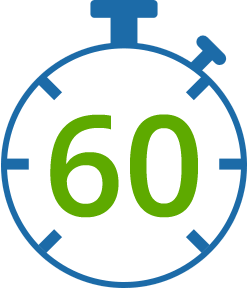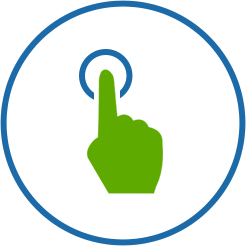 Toll Free or Local, You'll Have a Phone Number Your Caribbean Customers Can Trust
When you activate a phone number from TollFreeForwarding.com, you immediately send your business to the heart of the Caribbean — but you don't have to cross the ocean. Antigua has a reliable, modern telephone network. But because of the barriers of distance, geography, culture and cost, attempting to a set up a physical call center there manned by local employees would require an investment that contains the potential for more risk than reward. But with an Antigua virtual phone number, your new customers in the Caribbean can get a hold of your business without having to remember a complicated, unfamiliar country code or international number. An Antigua toll-free number has many benefits, but so does a local number. Whether it's toll free or local, when your new customers in the islands see that number in an ad and decide to respond, they will be completely unaware that their call is being transferred not only off of their island, but across the ocean to your business back home.
ACTIVATE
Powerful Features for a Flexible Phone System
The system is grounded in its ability to forward calls with precision by linking calls made in Antigua to your business on the mainland. But our forwarding service comes with a all kinds of powerful features that don't come with extra fees. Sequential dialing sends incoming calls to several of your phone lines in a predetermined order to ensure a call isn't dropped if no one can answer the first line. Simultaneous dialing rings several different numbers at the same time. When any one line answers the call, the others stop ringing. A free trial gives you the chance to try the service with no risk, and there is never any contract or long-term commitment. Simply pick the Antigua international numbers of your choosing, activate your account, and your business can start getting calls in about three minutes. Antigua is in the heart of the islands, and you can jump into its growing economy without an investment in hardware. All you need is an Antigua phone number.
BUY NOW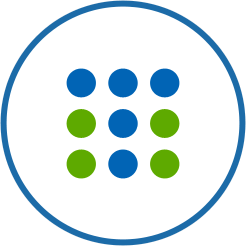 Join over 20,000 customers already using TollFreeForwarding
Setup in just one minute. No credit card required. Cancel any time.
GET YOUR PHONE NUMBER NOW