Anguilla Phone Numbers
Anguilla Phone Numbers give you a virtual presence in Anguilla.
Toll Free & Local Numbers in 120+ Countries
Activate Now! - Start Receiving Calls in 3 Minutes
Answer Calls Anywhere
No Set-up fees
Cancel Anytime
Getting Anguilla Phone Numbers Has Never Been Easier!
Powerful Virtual Phone Features from TollFreeForwarding.com
How It Works – 3 Simple Steps
1
Choose Your Number
Select a local, national or toll-free number from our vast inventory
2
Activate
Let us handle the sign-up - it takes just 3 minutes
3
Receive Calls
Immediately start receiving calls and servicing your customers
GET YOUR PHONE NUMBER NOW
See why over 20,000 customers trust TollFreeForwarding for their virtual phone number needs
Advanced Features of Anguilla Phone Numbers
Scheduled Forwarding
Robust scheduling options allow you to route your calls based on the days and hours of your business. Route your calls to your main call center during business hours and to voicemail during non-business hours.
Real Time Reporting
Instantly view detailed information about calls made to your TollFreeForwarding phone number. Learn about your customers' call habits to help make decisions about outbound sales and follow-up.
Call Recording
Keep track of your calls by recording all or some of your calls. Recorded calls are stored in call detail records and can be played or downloaded at any time.
GET YOUR PHONE NUMBER NOW
Improve your Bottom Line with
Anguilla Phone Numbers
The epitome of Caribbean paradise, Anguilla is an island made of coral and limestone that sits just east of Puerto Rico. Known as a social and financial retreat for the ultra-wealthy, and as a high-end tourist destination, Anguilla is overseen by British authority. With nothing more than an Anguilla phone number, you can provide a direct link between your business back home and one of the most exclusive island destinations in the world. All you need is an Anguilla toll-free number to let the rich tourists there know that your business is credible and well established. When they call your Anguilla virtual phone number, they won't have any idea that their call has been sent across the ocean to your offices.
ACTIVATE
One of the Richest Tourist Destinations in the World is Just a Phone Number Away
Once the home of the ancient Carib and Aragwat societies, Anguilla was colonized by English settlers in 1650. The embodiment of tropical paradise, Anguilla features bright turquoise water, powder sand beaches, a temperate climate and a beautiful landscape. Its economy centers around its carefully regulated tourist industry. But it is also known as a tax shelter for the wealthy. It does not levy either personal or corporate taxes, and it only recently agreed to share tax information in international money laundering investigations. The country is well connected through a reliable fixed-lined telephone network, as well as a proliferation of mobile devices. There are more than 170 cell phones for every 100 people on the island. The high-end tourist hotspot is a modern traveler's paradise — they're plugged in, they're connected and they can afford what you have to offer. All they need is a number to call!
BUY NOW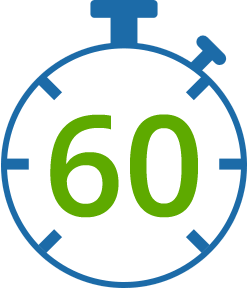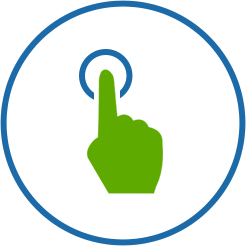 Hit the Caribbean with An Anguilla Phone Number from TollFreeForwarding.com
With an Anguilla virtual number, you can tap into the luxurious Anguilla tourist economy from the comfort and stability of your business at home. A virtual number isn't associated with any specific phone line. Instead, it is linked to a forwarding system, which routes all incoming calls to wherever your business needs them to go, be it an office, a home, a cell phone or a landline. This is crucial for doing business in parts of the Caribbean. Setting up and maintaining phone lines, call centers, hardware and employees in a country with obsolete infrastructure, which is under the control of ineffective and often corrupt public officials, would be a huge undertaking even for a giant multinational corporation with lots of money and resources. A virtual number on the other hand, does the heavy lifting by giving your customers a way to reach out to your powerful forwarding system.
ACTIVATE
Take A Bite Out of a Rich Tourist Market with an Anguilla Virtual Phone Number
Your Anguilla phone number will be built on the foundation of powerful features and options. Time-of-day routing lets you forward incoming calls according to your schedule, depending on when the call was made. This is incredibly important for doing international business, which is at the mercy of time zones and conflicting holidays. Use sequential or simultaneous dialing to make sure there aren't any missed calls, dropped calls or calls that are doomed to end up lost on a voicemail. One of the richest tourist destinations in the world — as well as a tax-sheltered money warehouse for the ultra-wealthy — is within your reach with an Anguilla phone number. Avoid the barriers of distance and culture by setting up a business presence, all without ever setting foot in the country. Our cloud-based management tools let you control the settings on your Anguilla virtual number from anywhere. There are never any setup fees or long-term contracts, and you can cancel at any time.
BUY NOW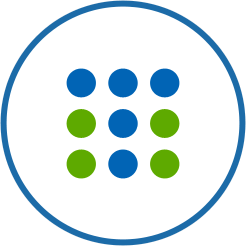 Join over 20,000 customers already using TollFreeForwarding
Setup in just one minute. No credit card required. Cancel any time.
GET YOUR PHONE NUMBER NOW