Albania Phone Numbers
Albania Phone Numbers give you a virtual presence in Albania.
Toll Free & Local Numbers in 120+ Countries
Activate Now! - Start Receiving Calls in 3 Minutes
Answer Calls Anywhere
No Set-up fees
Cancel Anytime
Getting Albania Phone Numbers Has Never Been Easier!
Powerful Virtual Phone Features from TollFreeForwarding.com
How It Works – 3 Simple Steps
1
Choose Your Number
Select a local, national or toll-free number from our vast inventory
2
Activate
Let us handle the sign-up - it takes just 3 minutes
3
Receive Calls
Immediately start receiving calls and servicing your customers
GET YOUR PHONE NUMBER NOW
See why over 20,000 customers trust TollFreeForwarding for their virtual phone number needs
Advanced Features of Albania Phone Numbers
Scheduled Forwarding
Robust scheduling options allow you to route your calls based on the days and hours of your business. Route your calls to your main call center during business hours and to voicemail during non-business hours.
Real Time Reporting
Instantly view detailed information about calls made to your TollFreeForwarding phone number. Learn about your customers' call habits to help make decisions about outbound sales and follow-up.
Call Recording
Keep track of your calls by recording all or some of your calls. Recorded calls are stored in call detail records and can be played or downloaded at any time.
GET YOUR PHONE NUMBER NOW
Improve your Bottom Line with
Albania Phone Numbers
Entering the budding markets of the Albanian economy is a difficult endeavor. But with an Albania phone number, you can take full advantage of the growing nation's industries and customers without ever setting foot in the country. You don't need call centers, employees or any physical presence whatsoever. Simply establish an Albania virtual phone number and all incoming calls will be directed to you business back home. Do business in Albania without ever going there by establishing an Albania toll-free number.
ACTIVATE
Communications and Technology Move into the Modern Era
Albania is gradually moving toward an open-market economy. The government has dedicated significant resources to fixing the country's troubled infrastructure. The agriculture industry dominates the economy, employing half of the country and representing one-fifth of the GDP. Although there is a shortage of fixed-line telephone connections, the mobile-phone market is booming in Albania, with a saturation level of one cellular phone for every citizen. Broadband Internet arrived in 2005, and Internet cafes are present in all metropolitan centers
BUY NOW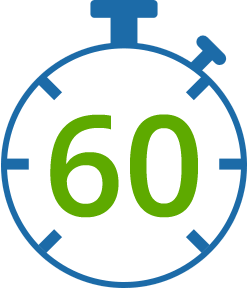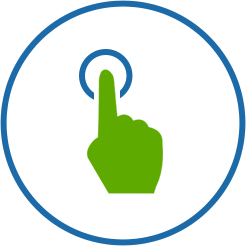 Make Your Move Into Albania with International Numbers from TollFreeForwarding.com
With an Albania virtual phone number, you can ensure that you'll never miss another call from your customers in you new market. Virtual numbers are linked to route incoming calls to any number or numbers that you choose. When someone makes a call to your new number, that call lands wherever you need it to go, whether it's routed to a business, a landline, a home phone or a cell phone. Offer your customers the comfort and familiarity of a local number, which they'll recognize right away. Or give them the confidence that comes with the corporate prestige of an Albania toll-free number. Boost your level of customer satisfaction and customer service by dodging problems with time zones and holidays, both of which are common when doing global business. Time-of-day routing can forward calls depending on when the call was placed. If a call is made when your East Coast offices have shut down for the night, schedule calls from that time to be shifted to your West Coast office.
ACTIVATE
Professional Features for a Flexible System
You maintain total control over every aspect of your account, and you can change your options from your tablet, phone or computer. Cloud-based management means that your forwarding system goes wherever you go, and can change as the needs of your business evolve. Use sequential dialing to ring several numbers in sequence, one after the other. If your primary line can't be answered, the call is automatically moved to your second number, your third, and so on. Or you can choose simultaneous dialing, which rings all of your chosen numbers at the same time, and then disconnects the call from all other lines as soon as it is answered. Albania is a growing market filled with residents who are eager for overseas business. But setting up offices and call centers there would force you to rely on aging, unreliable local infrastructure. With an Albania virtual number, however, your business has a direct connection to the market's customers, without ever setting foot in the the country.
BUY NOW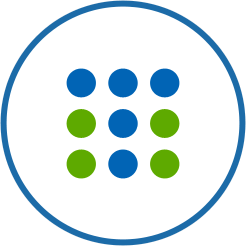 Join over 20,000 customers already using TollFreeForwarding
Setup in just one minute. No credit card required. Cancel any time.
GET YOUR PHONE NUMBER NOW